Welcome to a site I have created to showcase the beautiful magic of the great German Craftsman Willi Wessel. None of the magic on this site is available from me, but I wanted to at least show the world some of the amazing creations that Willi has created during his career.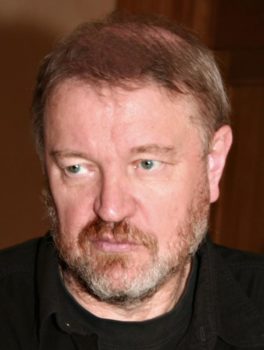 Willi Wessel was born in Enger in the region of Ostwestfalen, NRW (Nordrhein-Westfalen) in  Germany in 1947. He became interested in magic as a very young boy after seeing the German Magician Kalanag on Television at the age of eight or nine years old. He was most impressed and fascinated by the Billiard Ball Manipulations, but in those days had no idea where to learn more about magic.  This all changed at the age of fifteen when he found a magic dealer in the city of Bielefeld near by.  The dealer's name was Joe Wildon and he was the leading magic dealer in Germany at that time.
Like many budding young magicians before and after Willi he spent all of his available pocket money buying all the props he could afford.  After purchasing a copy of Stars of Magic, Willi zeroed in on his main interest in magic: Card and Close-up Magic!
Willi liked beautifully made props, especially wooden ones and so he started to collect some. From time to time he made a few for himself, mostly miniature versions of tricks he had purchased from dealers, because he wanted to perform them close-up at the table.
Sometimes he had to alter the methods so that they would work in the close-up situation, which often led Willi to creating new ideas.  Around this time Willi had the chance to work together with Thomas Pohle in his workshop in Berlin. They both had their own product line.  However, whilst Thomas created many items for dealers, Willi created only small quantities for magicians who showed interest in his magic.  Thomas and Willi even appeared together in the same booth at some Magic conventions.
Unfortunately, due to Willi's day job working in Graphic Design, he could not spare the time after a while, so he stopped building magic.  However, after many years the bug bit him again in and he started building magic for himself and a few friends.  Willi no longer has a real workshop anymore, so he only occasionally builds magic these days when he finds some spare time.
When it comes to beautiful magic props, Willi's main influences have come from Alan Warner and Eddy Taytelbaum, and a few other lesser known names in magic.  He was also inspired by many of the great ideas of Edward Massey.  Since leaving Berlin, he now lives with his wife in the small town of Marienfeld, Germany.
I hope you enjoy the Magic of Willi Wessel!
Andy Martin
Spicewood, TX
February 2016
This site would not have been possible without the generous time and effort of Willi himself who supplied most of the photos and product descriptions himself. Thank-you Willi for helping me tell your story!